Skip to end of metadata
Go to start of metadata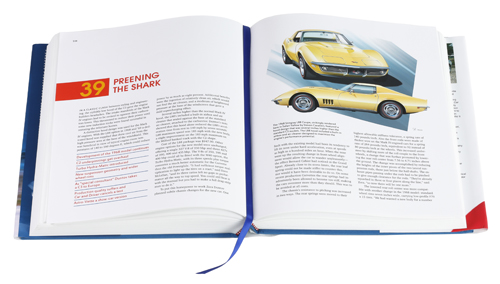 From now until June 25, 2014, we're offering a 30% discount on our Corvette and Chevrolet books, including any advance orders for the brand-new, expanded edition of Corvette - America's Star-Spangled Sports Car by Karl Ludvigsen. Place an advance order for your copy today and be first in line to get the book that Automobile Magazine called "our favorite book on Chevrolet's most legendary product." (Please note: Corvette - America's Star-Spangled Sports Car is scheduled to be released until July 4th and won't ship until then.)
We're also offering 30% off our other acclaimed Corvette and Chevy books, including:
Visit www.bentleypublishers.com/chevrolet to see our other Corvette and Chevrolet books. 
Enter the promotional code CORVETTE during checkout to take advantage of this special offer.
Act today! This offer is only valid until June 25, 2014 and cannot be combined with any other discounts.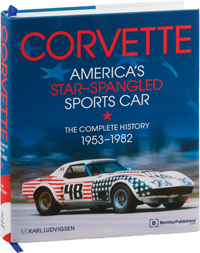 Corvette - America's Star-Spangled Sports Car - 1953-1982
Available July 4, 2014
Hardcover, 784 pages, 989 photos, illustrations and diagrams
Full-color throughout and printed in the USA.
List price: $149.95