"I like Beikmann's approach to learning: 'Regardless of your background, 'soak time' is important'... So while a lot of this book is about speed, reading it is not. Take your time, and enjoy it!"
- Dennis Simanaitis, illustrious automotive technical expert and former Road & Track Engineering Editor
 
"Physics for Gearheads, by Randy Beikmann, is a superbly presented 590 page volume, crammed full of everything a car enthusiast might need if they wish to go beyond the performance figures in the sales brochure...eminently readable."
- Peter Wright, Renowned motorsports engineering expert and author of Formula 1 Technology
 
"This is the book that I wish I'd had when taking physics classes in school." 
- Speed Secrets Weekly
 
"...extremely well laid out with colorful chapter subheadings, key concepts, formula highlights and plenty of diagrams...a very handy reference for vehicle dynamics." 
- PhysicsForums.com
 
"If, like me, you are a gearhead who enjoys building things, this book is a godsend of practical equations that, once understood, will allow you to raise your intuitive abilities to a higher level." 
- SpeedReaders.info
These are just some of the great things that people are saying about Randy Beikmann's new book Physics for Gearheads. Click here to read more press reviews of Physics for Gearheads.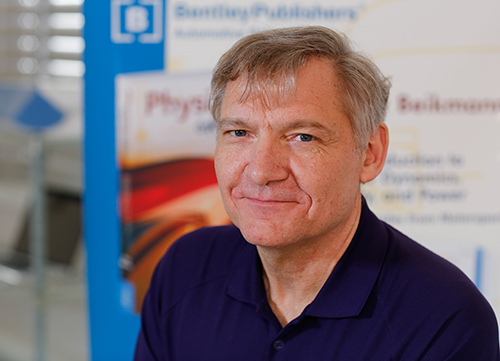 For more information on Physics for Gearheads, including the table of contents, an excerpt and much more, visit www.BentleyPublishers.com/physics.
Physics for Gearheads
An Introduction to Vehicle Dynamics, Energy, and Power - with Examples from Motorsports
List price: $79.95