Today, August 19, 2015, marks a somber anniversary for motorsports fans as it was forty years ago that the legendary driver Mark Donohue succumbed to the injuries he sustained during practice at the 1975 Austrian Grand Prix.  As a champion at Indianapolis, USRRC, Trans-Am, Can-Am, formula cars, stock cars, IROC and endurance racers, Donohue was one of the most popular drivers of his time.
Tragically, Donohue's career came to an end in a tragic accident during a practice session at the Österreichring race track for the 1975 Austrian Grand Prix in his post-retirement return to F1.
Mark Donohue was a true racing pioneer in his avid use of driving analysis and engineering savvy to get the most out of his racecars during his successful exploits on the track, traits that were sometimes jokingly described as an "unfair advantage." Donohue brought equal amounts of rugged determination and scientific skill to his time behind the wheel in a way that remains a distinct influence on virtually all aspects of motorsports to this day.
Just before his untimely passing, Mark Donohue saw the publication of his acclaimed book The Unfair Advantage, a first-hand account of his racing career and a car-by-car look at the science he brought to motorsports.  After a number of years of the book being very hard-to-find, Bentley Publishers collaborated with Donohue's family to reissue the book in a new edition featuring new color photos and a detailed chronology of Donohue's racing career.
"...a gripping history of sports cars and road racing..." - Los Angeles Times

"This masterpiece is, by far, the single book that you should never find yourself without." - Hooniverse

"No matter what type of motoring enthusiast you are, you will enjoy reading this book..." - Toronto Star
The Unfair Advantage is available here at BentleyPublishers.com or wherever motorsports books are sold. For more information on The Unfair Advantage, click below:
http://www.bentleypublishers.com/automotive-reference/history/the-unfair-advantage.html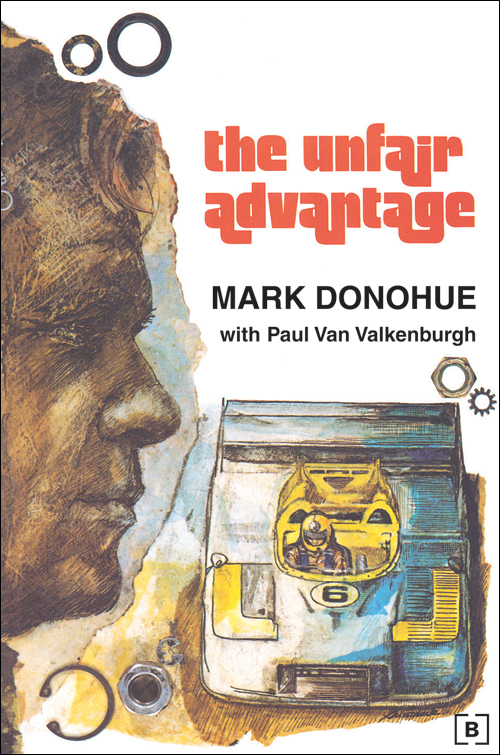 The Unfair Advantage
Softcover, 368 pages, 115 photos
ISBN: 978-0-8376-0069-7 
List price: $34.95