Skip to end of metadata
Go to start of metadata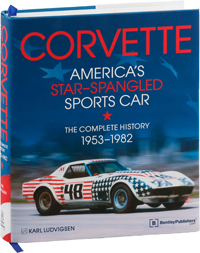 We're very proud to announce that Corvette - America's Star-Spangled Sports Car will be available on July 4th, 2014 here at BentleyPublishers.com and everywhere Corvette books are sold. Karl Ludvigsen, award-winning author of Porsche - Origin of the Species and many other acclaimed automotive books, has vastly rewritten and reorganized his original Corvette bible to cover the complete history of the C1, C2 and C3 Corvettes. Check out the table below to see how much bigger this new edition is.
Table comparing 1978 edition with new updated edition
 
Old Edition
New Edition
Page count

320 pages

48 pages of color

784 pages

Full color throughout
Photos & illustrations
Over 500 
989
Chapters
19
52
Appendices
3 pages
15 pages, including a vastly expanded appendix of notable Corvette racing finishes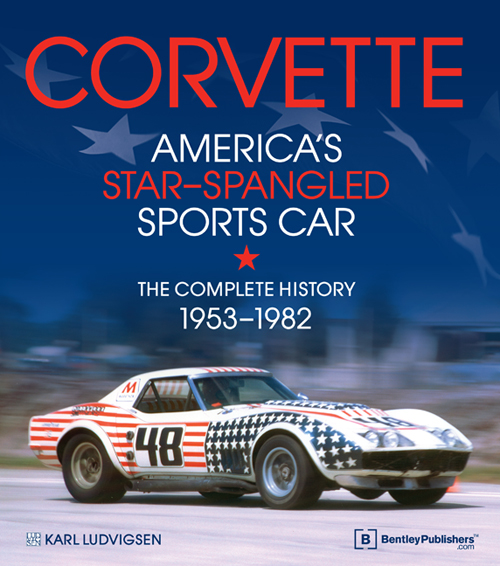 Corvette - America's Star-Spangled Sports Car - 1953-1982
Available July 4, 2014
Hardcover, 784 pages, 989 photos, illustrations and diagrams
Full-color throughout and printed in the USA.
List price: $149.95