search
attachments
weblink
advanced
We've just added another how-to video to our Porsche 993 technical library page. This video, produced with the support and participation of our friends at Bergvill FX Electronics (http://www.bergvillfx.com) and FlatSixes.com, details the procedure for replacing the factory headlight units on a 1995-1998 Porsche 911 Carrera (Type 993) with aftermarket HID headlights.
For additional technical information for Porsche 993 models, including DIY videos, check out our Porsche 911 (Type 993) online technical library by clicking below.
Online Technical Library
Porsche 911 MY 1995 - 1998 (993)
On Monday, June 2nd, we'll be publishing our newest BMW repair manual, the BMW 3 Series (E90, E91, E92, E93) Service Manual 2006-2011.  This repair manual will comprehensively cover the BMW 3 Series model family built on the E90 platform, including the E91 Sports Wagon, the E92 Coupe and the E93 retractable hard top Convertible models.
Our BMW technical editorial team also wants to point out that this manual also covers the 2012 E92 Coupes and 2012 E93 Convertibles, as the E92 and E93 models were extended through the 2012 model year. This manual supersedes our previous 2006-2010 edition with one more model year of coverage and over 150 pages of new technical content.
This 1400-page hardcover book will feature the in-depth maintenance and repair information that BMW owners and technicians have come to expect from our widely-acclaimed line of BMW repair manuals. Look for it wherever BMW repair manuals are sold. For more information about the book, including the table of contents and the complete index, click on the link below:
http://www.bentleypublishers.com/bmw/repair-information/bmw-3-series-2006-2011-repair-manual.html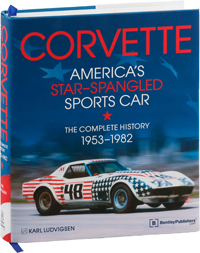 We're very proud to announce that Corvette - America's Star-Spangled Sports Car will be available on July 4th, 2014 here at BentleyPublishers.com and everywhere Corvette books are sold. Karl Ludvigsen, award-winning author of Porsche - Origin of the Species and many other acclaimed automotive books, has vastly rewritten and reorganized his original Corvette bible to cover the complete history of the C1, C2 and C3 Corvettes. Check out the table below to see how much bigger this new edition is.
Table comparing 1978 edition with new updated edition
 
Old Edition
New Edition
Page count

320 pages

48 pages of color

784 pages

Full color throughout
Photos & illustrations
Over 500 
989
Chapters
19
52
Appendices
3 pages
15 pages, including a vastly expanded appendix of notable Corvette racing finishes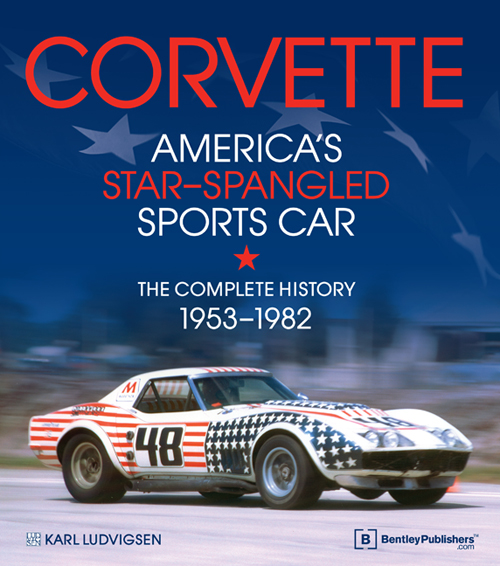 Corvette - America's Star-Spangled Sports Car - 1953-1982
Available July 4, 2014
Hardcover, 784 pages, 989 photos, illustrations and diagrams
Full-color throughout and printed in the USA.
List price: $149.95