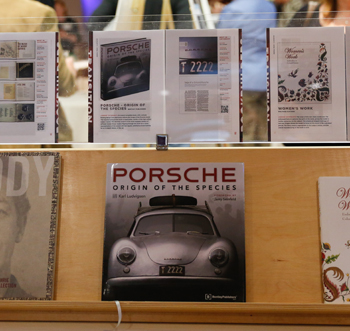 On Tuesday, May 14, Bentley Publishers staff attended the 56th Annual New England Book Show at Symphony Hall in Boston, MA.  This annual event is sponsored by Bookbuilders of Boston and honors excellence in the craft of bookmaking.  All of us at Bentley Publishers are very proud to announce that two of our 2012 books were honored by the Bookbuilders of Boston judges for awards in their respective categories.
Best in Category - General Trade, Illustrated - Porsche - Origin of the Species
For Karl Ludvigsen's Porsche - Origin of the Species, the Bookbuilders of Boston judges said "An overall incredible book, with a simple flowing design that effectively reflects the image of the Porsche brand.  The manufacturing of the book is impeccable, worth of the high-caliber subject matter. The detailed content of the book engages readers of different levels - those readers flipping through the book for a visual representation of the subject will feel equally satisfied as those looking for an in-depth history of the car."
Professional, illustrated - Porsche 911 (Type 996) Service Manual: 1999-2005
For our Porsche 996 repair manual, the judges commented "This is a comprehensive guide that features an excellent blend of technical drawings and photographs.  A highly effective use of tabs.  The manufacturing of this book is solid and robust, making it durable enough for any classroom or garage."
Many thanks to all of the judges and members of Bookbuilders of Boston.  For more information on the New England Book Show, visit the Bookbuilders of Boston website at http://www.bbboston.org.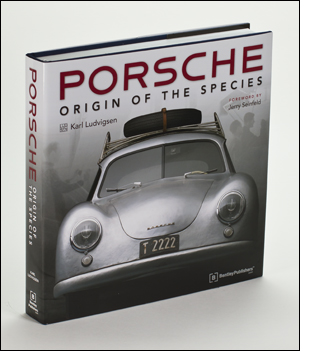 Porsche - Origin of the Species
Hardcover, 356 pages
436 photos and illustrations
Bentley Book Code: GPGC
List Price: $119.95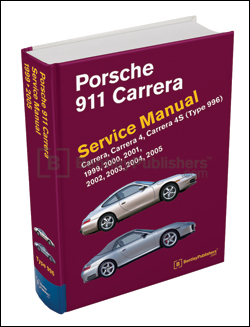 Porsche 911 Carrera (Type 996) Service Manual: 1999-2005
Hardcover, 1,024 pages
1,477 photos and illustrations
Bentley Book Code: P905
List Price: $219.95