We're very proud and pleased to announce that Karl Ludvigsen has won the Dean Batchelor Award for excellence in automotive journalism. Additionally he won Best Book of 2012 for his book Porsche - Origin of the Species. The awards, presented by the Motor Press Guild at their annual banquet, are among the most acclaimed in the field of automotive journalism. The awards ceremony was held at the Petersen Museum in Los Angeles, CA on December 11th.
Congratulations from all of us at Bentley Publishers to Karl for this prestigious honor.  For more information on the Dean Batchelor Award, visit the Motor Press Guild website at http://www.motorpressguild.org/.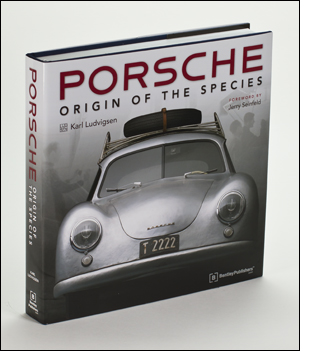 Porsche - Origin of the Species
Now Available!
Hardcover, 356 pages
436 photos and illustrations
Bentley Book Code: GPGC
List Price: $119.95