search
attachments
weblink
advanced
We're proud to announce that in 2013, The Hack Mechanic will be writing for Bentley Publishers!
Rob Siegel, known to Roundel readers from his monthly column "The Hack Mechanic", has written a memoir about - well - being a hack mechanic. In describing his evolution as a car nut, Rob shares his own experiences with buying, fixing, and ultimately loving cars. Made up of equal parts car stories, hands-on tips, social observation and irreverent humor, Rob's storytelling will resonate with all those who are even mildly car-obsessed (and the people who love them).
Memoirs of a Hack Mechanic (Working Title)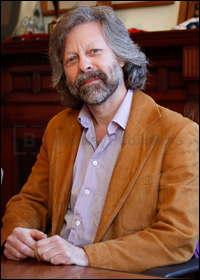 The book is scheduled to be published in 2013. To get the latest news on this book, including author book tour dates and availability info, click on the button below.

Now that we're finished with the production and publication of Karl Ludvigsen's widely-acclaimed Porsche - Origin of the Species, the time has come to start looking ahead to what our next project will be with the illustrious automotive historian. To that end, Karl sent us a few recent photos taken at his home while inspecting a Corvette Z06, which we'll share with you below.?
?
Want to learn more?
Stay informed on the latest developments for this future project by entering your name and email address at the link below:

Never mind the foliage, come check out some BMWs! Bentley Publishers will be at Bavarian Autosport's annual Show n Shine this Sunday, October 7th, from 8:00 AM to 2:00 PM.
The Bavarian Autosport Show n Shine takes place every year at their headquarters in Portsmouth, NH. They'll have tech sessions and DIY demos, free raffles (including for some of our latest repair manuals), free lunch and refreshments and exclusive show discounts.
Bentley Publishers will be there, showing off the latest editions of our BMW and MINI repair manuals, answering questions about the books and getting your feedback on our books and even taking suggestions on what we should do next. We're hoping that the weather is a little better than last year's cold rain, as you can see from the photos below.
Scenes from the 2011 Bavarian Autosport Show n Shine
For more information on the Show n Shine
Bavarian Autosports is located at 275 Constitution Ave in Portsmouth, NH. For more information on Bavarian Autosport's Show n Shine, visit www.bavauto.com
We are now shipping orders for the Porsche 911 Carrera (Type 996) Service Manual: 1999-2005. This latest addition to our acclaimed line of Porsche technical repair manuals features a durable, hardcover binding, full-color photography throughout and detailed repair & maintenance procedures for the Porsche 996 owner or technician.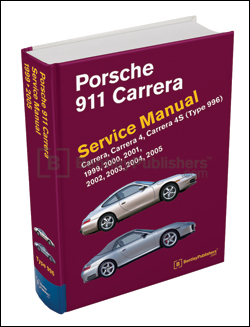 Engines covered
1999-2001: 3.4 liter (M96.01, M96.02, M96.04)
2002-2005: 3.6 liter (M96.03)
Transmissions covered
G96 (6-speed manual)
A96 (5-speed automatic)
To see the broad range of technical repair topics covered in this repair manual, click on the link below to view the full Table of Contents.
Porsche 911 Carrera (Type 996) Service Manual - Table of Contents
Order your copy today for fastest service and delivery!