search
attachments
weblink
advanced
Monterey HSR 2009 is over!  We had a great weekend here and we appreciate all the great feedback we got from our customers, friends and fans.  Congratulations to Christopher Black of Salt Lake City, UT, the winner of our Porsche: Excellence Was Expected artwork raffle and thanks to everyone who stopped by!
Next stop - BMW Oktoberfest!!
Well, another day of racing at the Monterey Historics is under our belts.  We've been lucky to see Brian Redman take the checkered flag in his class today, as well as watch racing legends such as David Donohue and Derek Bell on the track.   See some more of our photos below and watch this space for Day 3:
The Bentley Publishers booth is up & running at the Monterey Historics at Laguna Seca!  So far, it's been very busy and we've seen some great Porsches here (as well as met up with plenty of old friends!)  Check out some of our photos below: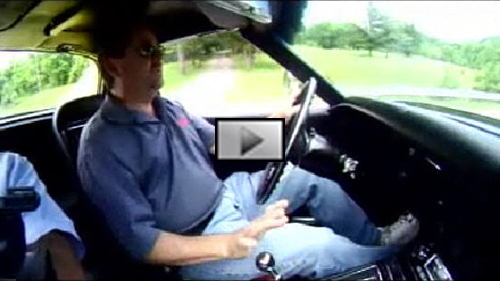 Alan Colvin, author of the acclaimed Chevrolet by the Numbers series of casting number reference books, recently sent us a link to this video posted on the Keisler Engineering website.  In it, Colvin takes a newly-installed T45 transmission on the road in a '69 Corvette. The video is part of an expanded version of his Corvette Fever review.
Watch the video by clicking the image above or following the link below:
www.bentleypublishers.com/gallery.htm?code=gc69
For more information on Alan Colvin and his Chevrolet by the Numbers series, visit the Alan Colvin author page on our site at
www.BentleyPublishers.com/colvin